1. DECORATE YOUR WORKSPACE
Snuff Bottle Collection serves businesses large and small, across an array of industries. We can help you, your staff and/or your interior designer advise on what images would suit best with your company.
Whether you realize it or not, the moment a client walks through your doors, they begin forming an impression of you and your business. Your workspace tells a story, conveying information about your professionalism, capabilities, and work style. You might be surprised to learn that the artwork you display in your office holds the potential for creating a meaningful connection with clients and co-workers alike.
Art can be used in setting a positive tone for a space. It can provide a welcoming atmosphere or deliver an infusion of drama for your office.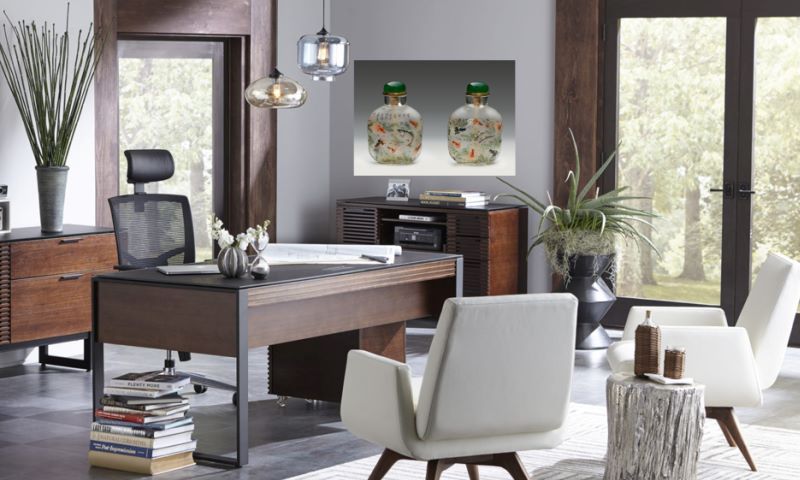 Choosing your Artwork
In the past, it may have been your habit to choose workplace art by yourself, without wider consultation with your staff. In the future consider involving your staff in the selection process, empowering them in their workplace. This will likely create an increase in goodwill and loyalty.
On top of that let Snuff Bottle Collection help you in telling your success story! Chinese images may involve a lot of symbolism and rebuses, which can empower your companies' appearance.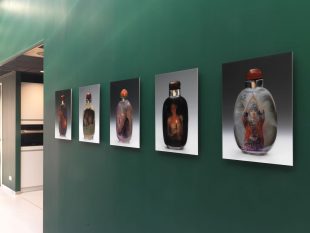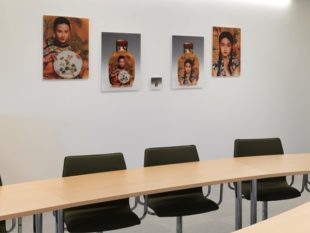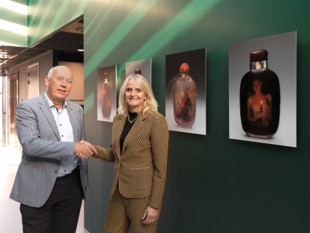 Symbolism and Rebus
Each company has a story to tell. Adding customized art to your office, lobby or the hallway can be a great way to tell the story about your company's history, values and development. Many images on Chinese Snuff Bottles have a symbolic meaning.
We are dedicated Art Advisors to help you and your staff selecting the art images and looking for the right location. It is important that the pieces you choose are fit the company's philosophy and style. When we have a clear picture about the atmosphere you're trying to establish for your company, we're one step closer to making a powerful visual statement with the art you are bound to buy from us.
On a side note, personal offices present a wonderful opportunity for you to express your unique style while still demonstrating an artistic point of view. Your selections for this space are a snapshot reflection of you as an individual.
2. LECTURES
We also give lectures about snuff bottles. By learning more about the object your appreciation for this extraordinary art object will definitely improve. We'll bring some bottles along, so you can see them close by and hold them in your hand. Which gives the ultimate feeling.